The first day time carnival procession took place in 1906 it was in aid of the Southend Victoria Cottage Hospital in Warrior Square.  When the new General Hospital was proposed in 1930 the carnival begun to raise funds for it, the daytime procession was held every year apart from the war years.
The death of one of the participants in the early 1990's saw a ban on a number of the large flatbed floats, this cuppled with a decline in interest and rising costs in staging the event saw the daytime procession dropped around 1993/1994.
It was dicided to concentrate on boosting the torchlight procession, this remains hugely popular as does the carnival fair and other events held around the town during carnival week.
A few carnival programmes: (Southend Timeline Collection)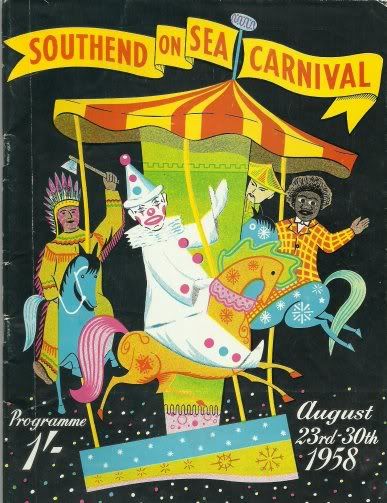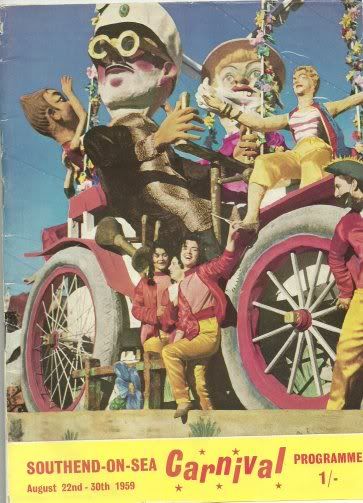 1958                                                                       1959                                                                          1960
                                                                      2006                                                                 2009     
If you can help with any further details please contact me here: